Increase your reach with our new In-Page Push
We are pleased to let you know that we have launched our new ad format: In-Page push. It is similar to regular push traffic in terms of look, feel and performance but also has a few big advantages.
What is the difference between regular and In-Page push ads?
Instead of the notification being shown in the message center it is shown directly on a website while the user is browsing.
It works on any device and browser. Yes, even iOS.
The user doesn't have to subscribe first before notifications can be shown
Because there is no need to subscribe, there is also no option to unsubscribe.

What do In-Page push ads look like?
Just like regular push notifications, In-Page push ads come in different formats and designs based on the operating system and browser of the user. We are constantly optimising this to provide the best results.
A few examples
Small image push message:

Bigger image push message:

How to set up an In-Page push campaign?
Setting up an In-Page push campaigns through our SSP is very simple. When creating a campaign select the In-Page push option and you are ready to go. You can even use your push banner library to select and use creatives you have previously uploaded for your regular push campaign.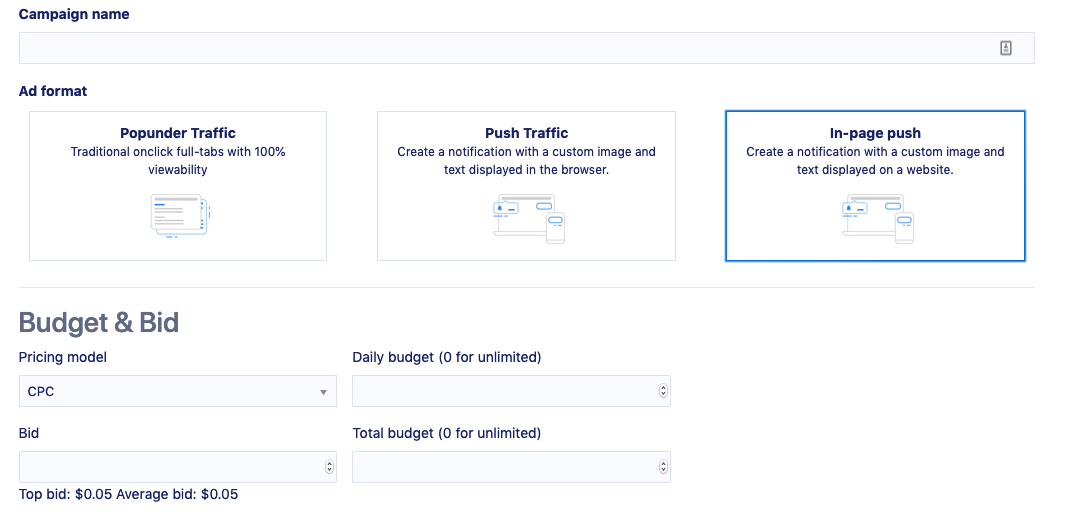 Create your first campaign!