Monetization Solutions for Publishers

Increase your earning potential as a publisher with our streamlined performance platform.
Why Publishers Choose Noviclick
At Noviclick, we are dedicated to helping publishers achieve their full potential. We provide personalized expert support and an easy-to-use platform that maximizes performance, helping publishers reach their marketing goals and earn more. With our innovative tracking technology and a focus on transparency and integrity, Noviclick is the perfect partner for publishers looking to succeed and thrive in this competitive industry.
Worldwide coverage
Multiple Non-intrusive formats
High CPMs
Expert Support
Monetize Any Type of Traffic Successfully
Whether you have a News, Marketing, SEO blog, URL shortening or File converting services, we can help you monetize your traffic. Our partnership with social and affiliate marketers will allow you to earn from your social media followers on platforms like Facebook, Pinterest, Instagram, TikTok, and Snapchat. Our smart direct link and offer-to-traffic matching tools make it easy for mobile app developers and messenger group owners to monetize their products.
Choose your ad formats
Noviclick is the trusted partner for publishers who want to monetize their traffic. We offer a variety of ad formats, including the smart direct-link, popunder, and inpage-push. The direct-link matches your offer to your traffic for maximum conversion, while the popunder appears in a new browser window behind the current one, capturing user attention without being intrusive. The inpage-push appears as a notification in the corner of the user's screen and is an effective way to engage with users without interrupting their browsing experience. All our ad formats are designed to help you monetize your traffic and increase your earnings without negatively impacting your users' experience. Join Noviclick today and start earning more from your traffic.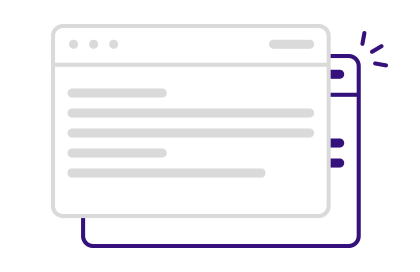 Direct-Link
Traditional onclick full-tabs with 100% viewability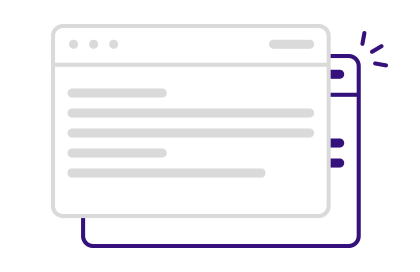 Popunder traffic
Traditional onclick full-tabs with 100% viewability
Inpage Push Traffic
Create a notification with a custom image and text displayed on a website.
Publisher payout methods
Noviclick offers various payout methods for publishers to receive their earnings. Publishers can choose from four different options, including Capitalist, Wire, PayPal, and Paxum.
Join the 5,000+ affiliates, agencies and marketers.
" Lorem ipsum dolor sit amet, consectetur adipiscing elit. Nam sit amet laoreet urna, eu tempor elit. "
" Lorem ipsum dolor sit amet, consectetur adipiscing elit. Nam sit amet laoreet urna, eu tempor elit. "
" Lorem ipsum dolor sit amet, consectetur adipiscing elit. Nam sit amet laoreet urna, eu tempor elit. "